Hi Everyone! We're ClutchPlay Games. Thanks for stopping by our support page! If you don't find the answer you're looking for here, please don't hesitate to drop us a line via email. You can also hit us up on Facebook or on Twitter by referencing @clutchplaygames and we'll do our best to make sure all your questions get answered.
Frequently Asked Questions
Q: What devices do you support?
On Apple devices, "Skullduggery!" is supported on the iPhone 4 and above, the iPad 2 and above, and the iPod Touch 4th generation and above. It requires a minimum of iOS 6.0. On Android devices, Android 3.0 and up is required.
Q: Is there any way to improve performance on older devices?
On some older Apple devices, running for an extended period of time can cause the game to begin running a little slower. You can always kill the app from the springboard on iOS 7 and above by double-tapping the home button and swiping up on the app, and re-start the app fresh should you encounter this. On Android devices, you can set the graphic quality to "medium" or "low" to help with framerate on lower-end devices.
Little Chomp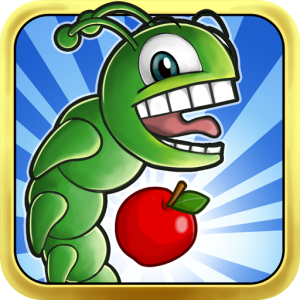 Q: Which devices does Little Chomp Support?
Little Chomp is currently available on iOS as a universal build and includes full support of iPhone 5 and 5s. (Compatible with iPhone 3GS, 4, 4S, 5, 5s, iPod Touch (4th gen.), and all iPad SKUs. Requires iOS 4.3 or higher.)
It is also now available on Google Play and Amazon Appstore for Android. You can keep up to date with the latest news and announcements on our Facebook Page or by following us on Twitter.
Q: Is Little Chomp available in other languages besides English?
Currently, Little Chomp is available in English only, though it's possible that we'll decide to localize in future. Please check back with us later for updates or by following us on Twitter or liking us on Facebook.
Q: Why won't Little Chomp install / run?
If you're having trouble running or installing Little Chomp, try restarting your device by turning it all the way off and then back on again. If that doesn't work try syncing your device with iTunes on your computer. Please note that Little Chomp will not run on any devices that do not meet our minimum specifications, which are listed above.
Q: Are you guys making more levels for Little Chomp?
Not right now, but we'd love to someday. As much as we love Little Chomp, it was kind of our starter pancake.  As a fledgling indie company, we knew how to make a great game, we just didn't know how to market it effectively so we made a lot of mistakes our first time out and poor Little Chomp payed the price for it.  That said, if you want to see more levels, please tell 100,000 of your closest friends to go out and buy Little Chomp and then maybe we can consider it.   Short of that, we need to focus our efforts on creating some new games that will be just as great as Little Chomp, maybe even greater!  Follow us on Facebook or Twitter to hear about our new titles in development.